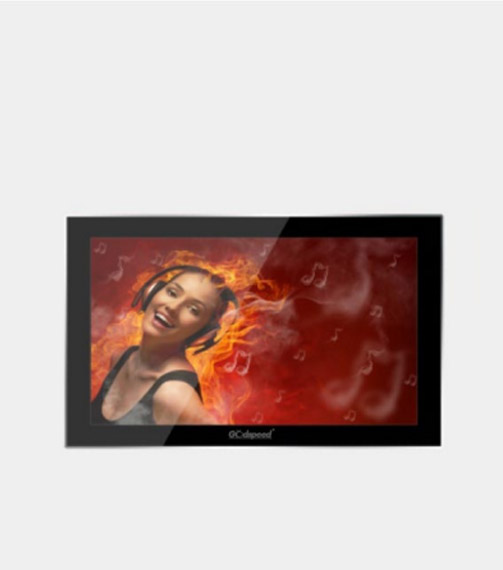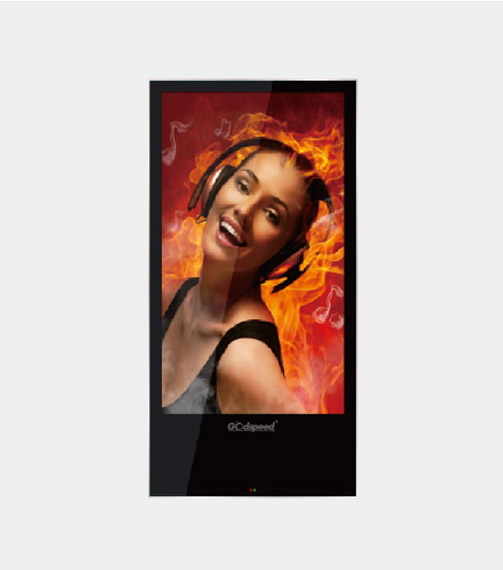 Perfect Image
High brightness, High contrast ratio, high resolution support full HD 1920*1080

Easy Operation
Stand – alone Version: USB or SD drive. Network version: one control terminal can control lots of players via network.

Smart Schedule
Default video play setting date , time video/pictures expired video auto delete cut-in video

Safe
Stand – alone Version: adding protection lock avoid strangers to change storage media

Fashion Design
Modern and sleek design, it can combine with environment. Vandal proof, antiglare and other functions customizable.

Video Encription
Video list videos set verification. It can only upload verified videos.

Screen Splitting
Support horizontal screen, vertical screen full screen and splitting mode it can support rolling subtitle.
Display Mode
Support video, flash, picture, word mixed play. 20 kinds of PPT switch modes.
Standard Models | Wall mounted Indoor LCD AD Player
Specification | 22" 26" 32" 42" 46" 55" 65" 70"
Model
Size
Resolution
Brightness
Contrast Ration
Consumption
Dimension
Other Details
Version
GS-AD22WM
22"
1920 X 1080
250
3000:1
32W
558 X 280 X 37
Display scale: 16:9
Response time:6ms
Viewing angle:
(H)175' /(V)175'
Input power:
AC 100~240V
50/60HZ
Network
GS-AD32WM
32"
1366 X 768
400
4000:1
65W
791 X 489 X 54
Network
GS-AD42WM
42"
1920 X 1080
400
4000:1
80W
1030 X 623 X 51
Network
GS-AD46WM
46"
1920 X 1080
400
4000:1
120W
1158 X 722 X 74
Network
GS-AD55WM
55"
1920 X 1080
500
5000:1
160W
1378 X 838 X 69
Network
GS-AD65WM
65"
1920 X 1080
500
5000:1
200W
1601 X 972 X 79
Network
GS-AD70WM
70"
1920 X 1080
400
4000:1
240W
1673 X 996 X 103
Network